Boom spraying uses a long sprayer arm attached to a tractor or vehicle to treat large areas with gorse in a short time. Boom spraying is best for treating regrowth if you have already treated a large area of gorse. Not all herbicides can be sprayed with a boom spray because of the 'blanket coverage' it provides.
Boom spraying works best when plants are actively growing because this distributes the herbicide throughout the plant. Gorse does not actively grow in winter and herbicides are less effective if plants are stressed by extreme cold or heat. The best time to boom spray is from spring to early summer and after autumn rain, before gorse flowers. For best results, treat gorse before it flowers and produces seed pods to prevent the seed being spread. When gorse is in seed take care as dropped seeds can be picked up from the ground by machinery and vehicles and transported around your property. Regrowth should be at least 40 centimetres high before treating so it can absorb the herbicide effectively.
Boom spraying is ideal for large areas of accessible land and for controlling regrowth. Care must be taken not to spread gorse from vehicles to other areas.
Establish fast-growing pasture or revegetate with plants to outcompete gorse seedlings. Check for gorse regrowth and treat. Regrowth should be at least 40 centimetres high before treating so it can absorb the herbicide effectively.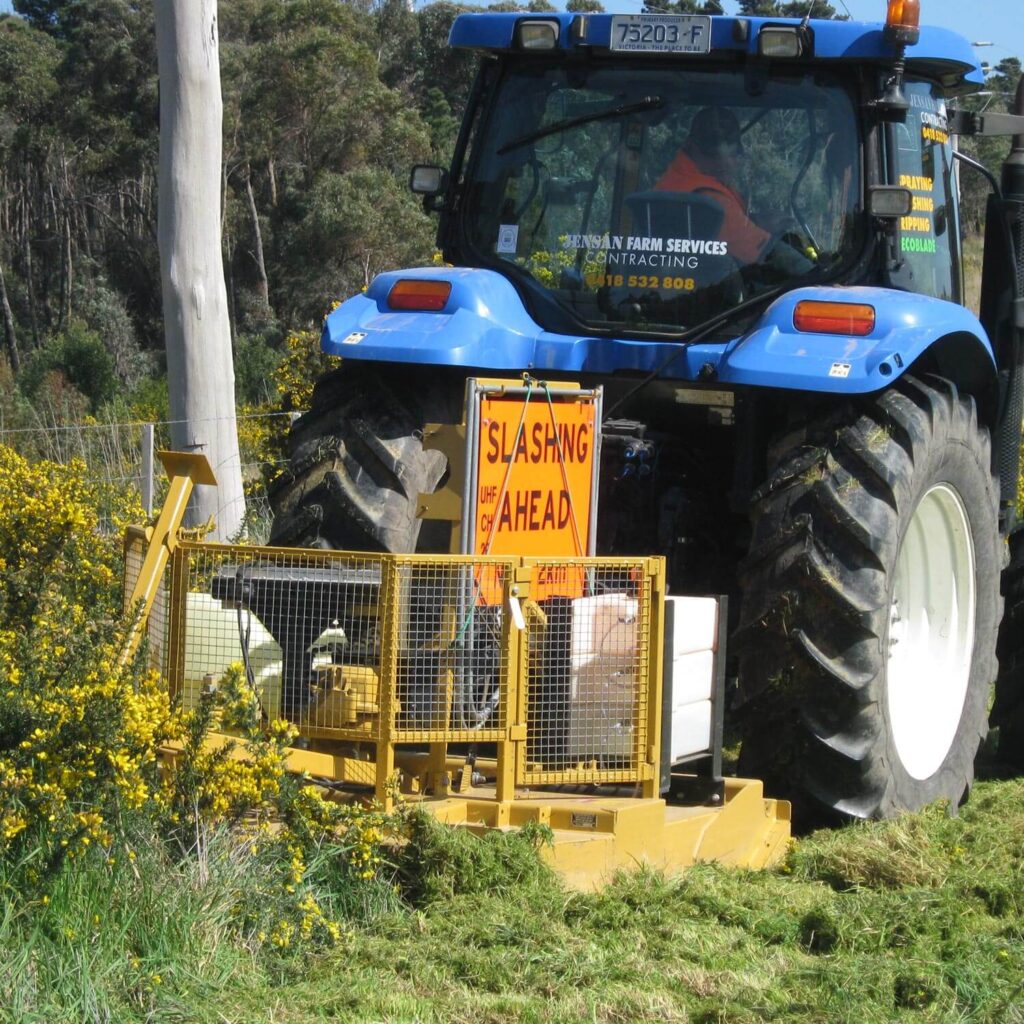 Cultural Heritage Awareness
Landholders must be careful to avoid further damage to the environment (including waterways) and Aboriginal cultural heritage sites when using machinery. Be aware of your legal obligations and obtain the necessary permits. Aboriginal Cultural Heritage may be found during works at any time, at any place.
If suspected heritage is discovered, work is to cease and a Preliminary Report Form must be completed and sent to vahr@dpc.vic.gov.au. If you are unsure, seek advice from Agriculture Victoria, Department of Environment, Land, Water and Planning, First Peoples – State Relations (formerly Aboriginal Victoria) or your local council.
The information provided by this website is intended for general information only and should not be relied on or used as a substitute for professional advice for your particular situation.
Before undertaking any weed or rabbit management, always obtain advice from a qualified expert, with respect to your own situation. Always read and follow the label before using any of the products mentioned and ensure that you are undertaking weed and rabbit management in the appropriate conditions and in the appropriate manner.
We do not guarantee this website is without flaw of any kind, or is wholly appropriate for your particular purposes, and therefore disclaim all liability for any error, loss or other consequence which may arise from you relying on any information contained on the website for any purpose.
This project is an initiative of the Victorian Gorse Taskforce, the Victorian Serrated Tussock Working Party and the Victorian Rabbit Action Network and is funded a project by the Australian Government Agricultural Competitiveness White Paper in collaboration with Agriculture Victoria.